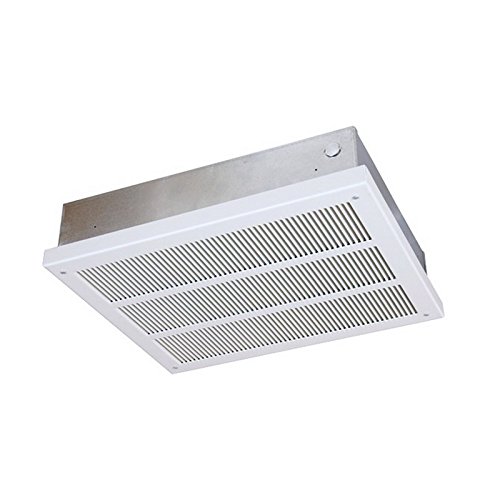 Qmark EFF4008 Ceiling Mounted Fan Forced Heater Review
There are a lot of heater devices available to opt include bathroom heater ceiling, wall mounted heater, and ceiling heaters. Compared to all, heater product attached on ceiling is better.
Why Ceiling Mounted Heater?
Most people prefer to use ceiling heater due to some reasons. Unlike the wall mounted heaters, this kind of heater device is considered practical. Moreover, most people think that the heater product is really easy to install and the price is also affordable. Moreover, it doesn't require a lot of space to install the device. Furthermore, installing the device on ceiling will provide you more space for interior decorating items. Those reasons make the device is the most favorite among all. One of the heater products attached on ceiling that is very popular in market now is Qmark EFF Ceiling Mounted Fan Forced Heater.
The Product's Specifications
The product comes with QMA EFF4008 part number and various wonderful specifications. The voltage needed to operate the device is 208.00 while the wattage is about 4800.00. The power needed is relatively lower if compared to the other electric ceiling heaters available out there now. Meanwhile the amperage capacity is about 19.2. A and the airflow capacity reaches 150 CFM. The product comes with compact and relative small design of 23 pounds in size. This makes it easier to place the item in your ceiling.
The Features of the Products
This QMA EFF4008 is also supported with fantastic features. The product is especially designed to meet people needs about useful but efficient heater on ceiling. It is particularly created for industrial, commercial, and institutional areas where applying heater devices on wall is impossible to do. The features available make it possible for you to install the device in various styles. You can choose either T bar mounted, recessed mounted, or even surface mounted where more options for surface mounting frames are available.
The design comes with Navajo white that will be perfect to match with whatever color you choose for your interior design. It has 14 gauge louvered front cover completed with screws with tamper resistant and mesh screen of 25 inch in size. You will be easily control the temperature of your room by applying this device since it has built in thermostat and remote wall. The tool will be suitable the most for areas with high heat loss that cannot be handled anymore by wall heaters. The rugged steel available is low in watt density since it is made of copper brazed.
Buy Marley EFF4008 Electric Ceiling Heater !
Customers Also buy ;