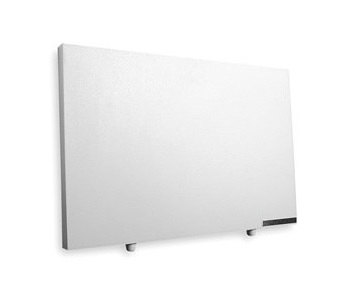 Warm Working Space with Under the Desk Radiant Heater
Hate to break the news but summer is over! I bet everyone starts to notice that the weather is getting chiller and while it is still few months ahead, there's nothing wrong about preparing for the winter time. For those who can't bear cold weather, there's no more important thing to prepare for the winter that having a reliable electric heater and as always, we can always count on qmark electric heaters.
Those who spend most of the day working indoor are luckier as they don't need to stand the cold winter temperature. Most building has heating system to control indoor air temperature and keep it warm during the winter season. But still, the indoor air temperature can't satisfy all people. With higher energy price, most building would set the indoor air slightly lower than it used to be and for some people, it may be not warm enough and could be an issue. Personal electric space heater would be very useful and we are recommending Qmark radiant under desk heater 202sl to keep your body warm and maintain optimum productivity at work.
Qmark 202SL is radiant plug-in under desk heater. This heater is designed to be placed under the table to give anyone working at the table a comfortable temperature during cold winter day. It is ideal as personal space heater and not to be used as area heater. This qmark under desk heater may not the only personal space heater models but there are many reasons why this product is the best to buy.
Compact and Easy to Use
Qmark 202SL has slim and lightweight design. It can be easily placed under the table with its build it stabilizing feet. Just connect the power cord to power outlet, turn the switch to ON, and the heater is start working.
100% safe and energy efficient
Qmark 202SL is an under the desk radiant panel heater. The heating panel isn't exposed but hidden under the surface. It is working by radiating heat onto people and object not heating the air like conventional heater. This heater is much safer and burn risk free. This heater also consumes much fewer energy compared to conventional space heater.
Allergy-Friendly
The fact that QMark 202SL is radiating heat not heating the air, it won't dry up the air or stir up small particles like dust, pollen, or char particles. That means, using this heater won't aggravate allergy symptoms.
Those who spend most of working hours at the desk, such as architects, secretaries, bank tellers, engineers, and others, would get the best benefit from Q-Mark 202slb radiant under desk heater.
Buy QMark Radiant Under Desk Heater 202SL !