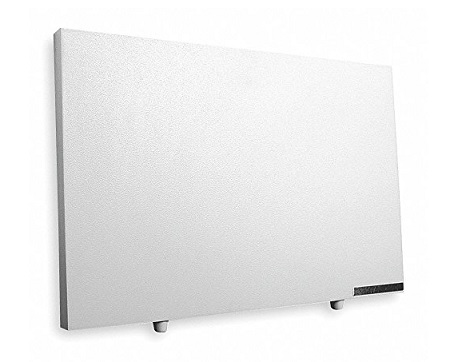 Things That Make QMark Flat Panel Heater Good To Use
People love to use a flat panel heater because of its slim design. This product also produces heat fast. The slim design makes a flat panel heater suitable for small living areas. QMark flat panel heater is a recommended product to use. Look at the specifications below to understand why this product is for you.
Portable
QMark electric flat panel heater is a portable product. You can put under the desks, tables, counters, and workstations. It is easy to move and install it anywhere you want. The most important thing this product improves your comfort while doing your jobs or favorite activities.
Easy to Use
You don't need to do any complicated things only to operate the QMark portable electric heaters. You only have to plug the power cord and push the on and off switch. That's it! The product is ready to use to warm your feet while working. You even don't need to program or set anything only to get heat at the best temperature.
Energy Efficient
People also love to use the QMark panel heater because it is efficient enough. You only have to spend one to two cents per hour to operate this product. The energy helps to produce heat that will heat objects and people.
Safe
A QMark radiant under desk heater is not only simple but also safe to use. You can touch the panel even if it is active. As a result, you can move and fix the position to get the heat maximally. This benefit boosts your comfort while using this product.
Simple
Look at the QMark electric flat panel heater radiant 120vac 580 btu white as an example. You are about to see a rectangle white panel heater. It doesn't have any patterns or other colors on the panel. This product only has a wall stand and floor stand.
Durable
QMark portable utility heater is durable to use for a few years. The manufacturer uses high-quality stainless steel for the panel and finishes it with powder-coated. You have to know that this product is for indoor only.
So, you don't need to feel uncomfortable anywhere because of the cold during working. Put a QMark radiant under desk heater on your working desk. The specifications and benefits above explain why people love to use it. You can also visit the official store to get anything you want, including QMark heater accessories. In the end, you can work maximally and focus on finish the tasks even in cold weather.
Buy QMark Flat Panel Heater !